Personal Background: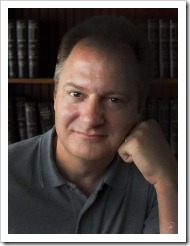 My wife, Marcie, and I live at the beautiful Lake of the Ozarks near Camdenton, Missouri.  We both attend and are active in the Camdenton Community Christian Church (Disciples of Christ) where I currently serve on the Board of Directors.
I am a native of Missouri and graduated high school in Macon, Missouri.  I attended both undergraduate and law school at the University of Missouri, Columbia.  I lived and worked in Springfield and Ozark, Missouri before moving to Camdenton.
I am a member of the Missouri Bar, the Springfield Metropolitan Bar Association, and am licensed to practice before the United States District Court for the Western District of Missouri, the United States Court of Appeals for the Eighth Circuit, and the United States Supreme Court.  I am an active member and a Vice-Chair of the Solo & Small Firm Practice Committee of the Missouri Bar as well as a member of the Planning Committee for the Missouri Solo & Small Firm Conference.
Qualifications:
My undergraduate degrees are in Mathematics and Computer Science.  I believe that this background provided me with an analytical framework that has always assisted me in addressing legal issues.
During law school, I received awards for my work in Property I and II, Partnership Tax, Contracts I, and Family Law.  I graduated Cum Laude and was elected to the Order of the Coif in 1992.
I was an associate with the Springfield firm of Bussell, O'Neal & Hall from 1992 until 1997.  From 1997 to 1998, I was an associate in the Springfield office of Shughart Thomson & Kilroy, P.C..  Since 1998 I have maintained my own practice providing research, writing, and appellate services to other attorneys throughout Missouri.
In 2002, I was honored to be a recipient of the David J. Dixon Appellate Advocacy Award from the Missouri Bar Foundation.
I have presented continuing legal education programs on the topics of appellate practice and contract legal work at various conferences and programs, including the 2011 Indiana State Bar Association Solo & Small Firm Conference, the Missouri Bar Nuts and Bolts of Appellate Practice 2011, and the 2004, 2007, and 2010 Missouri Solo & Small Firm Conferences.
My complete resume is available upon request.